Home
›
India
Register Run for Unity runforunity.com 15th December 2013 News
Wednesday, December 04 2013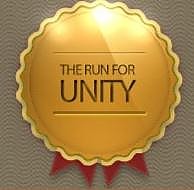 Narendra Modi calls to register online on runforunity.com Run for Unity on 15th December 2013 8 AM to 11 AM
Gujarat CM Narendra Modi urges youth of India to join Run for Unity online on www.runforunity.com to tribute Iron Man of India Sardar Patel's 63rd death anniversary on Sunday, 15th December 2013. Run for Unity is organised in major cities of India to pay tribute to Sardar Patel.
Narendra Modi's effort to start a movemnet to collect iron for Statue of Unity will set off with the event and complete before the Republic day 26th January 2014. Registrations invited across the country from fellow citizens to participate in the event.
Mumbai, Delhi, Kolkata, Ahmedabad, Lucknow, Chandigarh and Pune are major cities gearing up for the run for unity on Sunday. Run for Unity length is 2 kms and it will be finished in 2 hours at the hosting cities across India by 11 AM.
Near about 1 Million visitors are registered online to participate in the event across India as per website live statistics and more are counting to make it a great success as online movement.