Home
›
India
Proposal for new building for over-utilized Parliament compound News
Monday, December 28 2015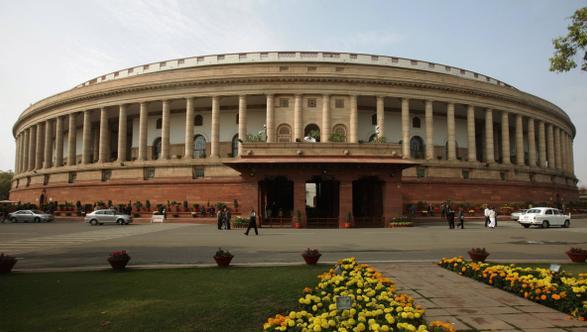 Lok Sabha speaker Sumitra Mahajan proposes new building for holding Parliament activities
According to Lok Sabha speaker, Sumitra Mahajan, following staff, ageing and expansion at current Parliament house the building shows noticeable signs of distress and over-utilisation . Under those circumstances it leads to get a new Parliament building.
According to reports, this is not the first time, Lok Sabha speaker has spoken about a new premise but former Lok Sabha speaker Mira Kumar has also been given such suggestion to hold Parliament in new premise leaving current Heritage Grade-1, 88 years old Parliament building.
Proposed sites for new Parliament building
According to reports Lok Sabha speaker Sumitra Mahajan gives two suggestions for new Parliament complex:
1. Within the Parliament complex itself, and
2. Other Proposed site across Rajpath
Prime Minister, Narendra Modi just has dedicated new Parliament building to Afghanistan Parliamentarians on their soil. Afghanistan state of art Parliament is designed and developed by support from India.