Privacy Policy, Disclaimer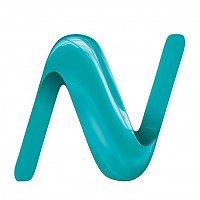 News Portal Index Privacy Policy
News Portal Index does not store visitors information on it's server. However, it uses third party plugins and social sharing offerings those are subject to repective portals privacy policy. News Portal Index uses Google Analytics service as third party visitors tracking.
Facebook Privacy Policy
News Portal Index uses Facebook plugins for page likes, comments pulgins uses of these offerings are subject to facebook.com privacy policy.
Addthis Privacy Policy
News Portal Index uses Addthis social sharing and recommended posts services. These offerings are subject to Addthis privacy policy.
Google Adsense, Double Click Privacy Policy
News Portal Index uses Google Adsense and double click services to offer relevant third party content on it's pages. Please check with these services privacy policy and commitments before using the portal.
Privacy Policy of the portal is subject to revision time to time with updates in offerings on the portal.
Disclaimer
Content and articles on newsportalindex.com are only for information purpose. Newsportalindex.com does not recommend to use published content as it is else where on internet although portal encourages to share it's content on social networks using link sharing options.
Logo and Images used on newsportalindex.com belongs to their respective brands, owners. They are used to identify the content purpose only. Let newsportalindex.com know via email regarding offensive content/information on the portal. This might help in taking necessary actions accordingly.
Contact Us
Email: newsportalindex [at] gmail.com
Follow newsportalindex.com on Google+, twitter and Facebook page.