Home
›
Bollywood
Tanu weds Manu Returns Kangana Ranute Tanu box office hit review Box Office
Friday, May 22 2015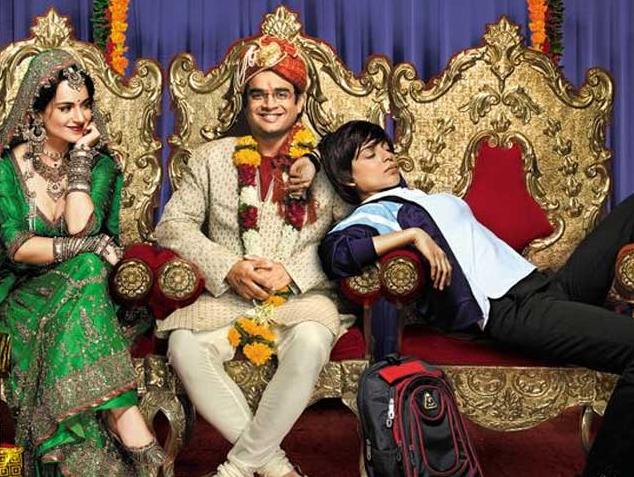 Tanu weds Manu Returns Kangana Ranute with limitless weding fun box office super duper Drama/Comedy hit of 2015
Director: Ananad L. Rai
Writer: Himansu Sharma
Cast:Kangana Ranaut, R. Madhavan, Jimmy Shergill, Swara Bhaskar, Zeeshan Ayyub, Rajendra Gupta, K. K. Raina
Genere:Drama/Comedy
Coreview:Finding to true love there is a second part with dazzling Kangana's both swagger and dashing role
After having a finshed talk at a point there is another conversation starts again at same point. When movie starts there is a conversation between Tanuja Trivedi (Kangana Ranaute) and Manoj Sharma (R.Madhvan) after even getting married and drawling 4 years in london they are in front of a psychiatrist in mental hospital. And Tanu returned from there to India leaving Manu.
There is a entry of athlete Dutto/Kusum Sangwan (Kangana) that is from a tradtional faimly from Hariyana. Dutto is a true heart, intelligent and clear chattier Girl. Tanu's returning for Raja Awasthi (Jimmy Shergill) gets temblor in family because there is a another girl also had been seen for Raja. Now after meeting to Dutto the whole story gets around with dutto's cool avatar and Tanu's dashingness whereas in between with a little silent act Madhvan reports his present.
Kangana again proved his acting as a lead star and attracted everyone
Kangana Ranuat even after getting best actress award it does'nt seem to wants stop here she is now going to another high level acting and her performance to win the audience heart. Kangana again acted like a wow! With their acting she bounded the audience in whole movie.
And other all actors are also fitted in that as well as madhvan too. There is also songs spicyness is included as Tanu weds Manu there is a a famous swaggerness song "Banno tera swagger lage sexy" getting more popularity and people also love them all you can enjoy whole movie