Home
›
Qubool Hai
Qubool Hai Mohit Sehgal to play Haider Humaira's love interest Gossip
Wednesday, November 27 2013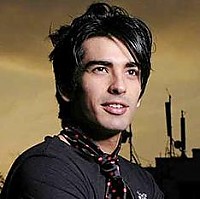 Mohit Sehgal to play Haider, Humaira's (Ketki Kadam) love interest in Qubool Hai Zee TV
Mohit Sehgal is new pal to enter in Asad and Zoya's love story Qubool Hai after exit of Vikrant Massey. Vikrant Massey left Qubbol Hai playing Ayaan character. After exit of Ayaan from Humaira's life, Haider (Mohit Sehgal) coming into her life to fill the gap.
In a surprise sequence for Humaira, Haider makes his entry in her room. Humaira will run away for help from the unknown threat but Gaffur will find he is none other than Haider in Humaira's room.
Haider is a new entry in Qubool Hai. Haider is a polite person and he is not a replacement of Ayaan's character. Mohit Sehgal is very happy to join his friend Karan Singh Grover in superhit love story Qubool Hai.
It will be very interesting to see the new twist in love life of Haider and Humaira in coming episode of Qubool Hai.