Home
›
Space
Catalina comet fly by Earth New Year best view by 17th Jan 2016 Research
Tuesday, December 29 2015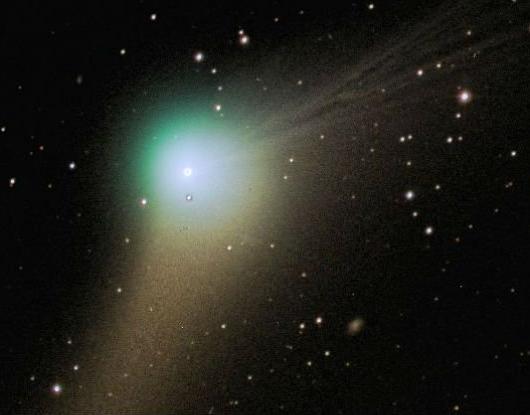 Beautiful Comet Catalina set to fly by the Earth northern hemispehe in ones lifetime best view by 17th January 2016, Comet Catalina position in the sky
One of the most beautiful comets ever discovered, Comet Catalina, passes by Earth.
According to reports, in what's expected to be its first maidan and only visit to the inner Solar System.
And while its closest flyby for those in the Northern Hemisphere will be on 17 January 2016, you might want to stash some binoculars in your bag on New Year's Day - on 1 January,
Comet Catalina position in the sky on New Year
Comet Catalina is expected to move within 0.4 degrees (less than the apparent width of the Moon) of Arcturus (one of the brightest stars) in the sky.
Comet Catalina should be pretty bright, and against really dark skies visible to naked eye, but it's best to be prepared and take some binoculars or a little telescope.
The best time to spot it will be late at night on 17 January, when it'll be about 100,000,000 kilometres away. After this point comet Catalina will move away from the earth on it's course in the solar system.